When I was little I was told that I could have been heir to a castle in Ireland. As the eldest son of the eldest son (repeat, repeat, repeat etc) it kinda made sense. When my grandfather was a young, poor NZ farmer, he inherited Donagh House, near Lisnaskea in Northern Ireland. The catch was he needed to pay back-taxes, and so it slipped out of our family's hands.
Here's all I could find online, starting with it being worth £253 in 1876. It is now listed but derelict. I figure I will reclaim it if I win Lotto…
The O.S. Memoirs of the 1830s noted several good dwelling houses with farms attached in the Parish of Galloon. Donagh House was one such dwelling and at that time it was unoccupied following the death of the owner, a William Noble Esquire. A two-storey, five-bay, double-pile country house with an attractive Gibbsian door surround, it has been empty since the 1970s and is in a very poor condition. Reminiscent in many ways of Rossconor House (see p. 63), it occupies a very prominent, elevated position and could assume pride of place once more.
These three pics are from Flickr – click on them for full size:
http://www.flickr.com/photos/75077138@N08/6884017756
http://www.flickr.com/photos/75077138@N08/7030116571
http://www.flickr.com/photos/75077138@N08/7030117447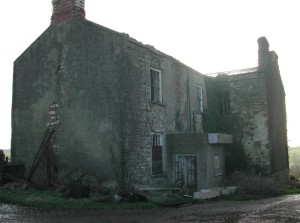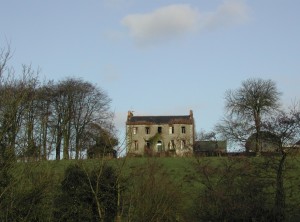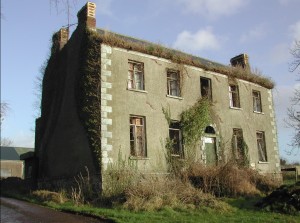 Read More