Charitable Concept – Basic Needs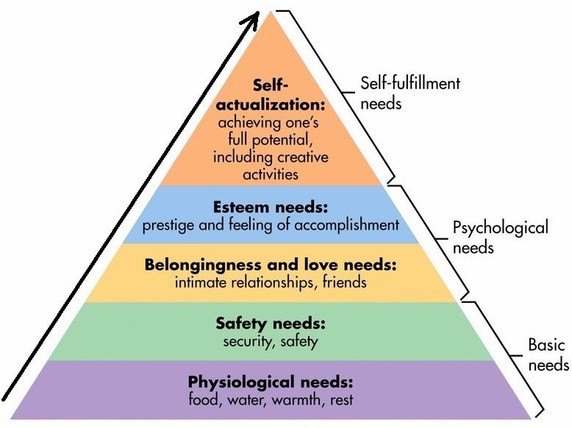 Basic Needs has a fundamental goal of providing a non-government, not-religious place where people can ask for help without being judged and without embarrassment.
To do so, the shop front needs to offer a variety of services, so that you would not be judged by passersby as particularly poor or needy.
Fundamental Goal
People come in and ask to speak to an advisor, and the meeting takes place in a private room. Ideally this is booked online so there is no obvious waiting.
The advisor is something like a GP, in that they can help with certain things, but often they are there to refer you to a specialist. The advisor cannot directly offer more than advice and help with applications and appointments. For example, if someone is hungry they can direct them to a local food bank or soup kitchen, but they won't provide food on the spot.
The service covers all aspects of "I need help", whether it is personal, financial or social. LIFT in the USA is the initial inspiration.
Many needs are beyond the scope of local organisations, and appealing to the wider community provides the best hope. Today's typical online communities are not suited to anonymous requests for help. Basic Needs can ask for help online on the person's behalf. This could be via local Facebook communities, other social networks, crowdfunding, connecting with FreeCycle, or something custom-built. Whatever reaches the most people on a daily basis.
Creating a Welcoming Space
The fundamental goal will work best if people are comfortable visiting the premises. Therefore other facets could include some or all of the following:
basic foodstuffs – see below
drop-in centre / men's shed
community education
food co-op
makers market
art gallery
child care
op-shop
Many of these could already exist in the community, so at the very beginning discussions need to be made with stakeholders about whether they would want to merge or if they have problems with a "competing" service.
Basic Foodstuffs
Providing basic, non-processed, non-fresh food items at a subsidised price. Flour, sugar, rice, pasta, tinned beans and tomatoes, and so on. Combined with free lessons on how to achieve basic cooking, and access to a community nutritionist, nobody should ever be able to say to can't afford food. Selling a 5kg bag of rice for $5 instead of $12 shouldn't be hard to get funding for. Obviously donations from manufacturers could be a possibility. No food should be free – for free food people should be referred elsewhere.
Subsidised Cafe
There are a few excellent charity cafes that are staffed by volunteers, unemployed or homeless people  - and are a standard cafe with standard pricing. Perhaps the same model could be used, but with less fancy provisions provided at budget prices. I'm thinking basic cakes like people bake at home. 50c tea or coffee. Free newspapers and magazines. It doesn't take much finance to provide a place for people to treat themselves to food, beverage and some company.
*I churn out a fair number of ideas, but this is one I most want to realise.