Me!! Me!!
Howdy! I am Rob Skelton, a 47yr old Aussie/Kiwi bloke.

This is just my personal stuff. Visit the About Me page for links to my 2012 and Corporate stuff.

My Websites
Cool Links
Validation
Validates XHTML Strict 1.0
Welcome!!

Isn't this a delicious design! Note to self: hire Kalyan Chakravarthy one day.
Why?
This is the sharing generation, so here are things about me that quite likely nobody cares about, but I'm putting out there because I can.
Hmmm... chocolate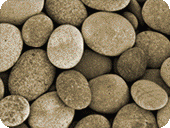 Nothing
Nothing to sell. Aaaahh, relax. Nice. Sweet. Refuge.
But wait!
Nup, it's gone.